This sounds a lot like Sacred Heart!
Sacred Heart Greenwich Middle School Faculty Blog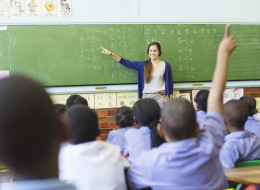 Now that we have endured more than a dozen long years of No Child Left Behind and five fruitless, punitive years of Race to the Top, it is clear that they both failed. They relied on carrots and sticks and ignored intrinsic motivation. They crushed children's curiosity instead of cultivating it.* They demoralized schools. They disrupted schools and communities without improving children's education.
We did not leave no child behind. The same children who were left behind in 2001-02 are still left behind. Similarly, Race to the Top is a flop. The Common Core tests are failing most students, and we are nowhere near whatever the "Top" is. If a teacher gave a test, and 70% of the students failed, we would say she was not competent, tested what was not…
View original post 442 more words